DESCRIPTION:
WELCOME TO CAR MECHANIC FLIPPER - WHERE AS A CAR MECHANIC YOU BUY OLD AND BROKEN CARS, REPAIR AND PIMP THEM UP TO FINALLY SELL THEM ON AUCTION TO GET A NICE PREMIUM FOR YOUR HARD WORK.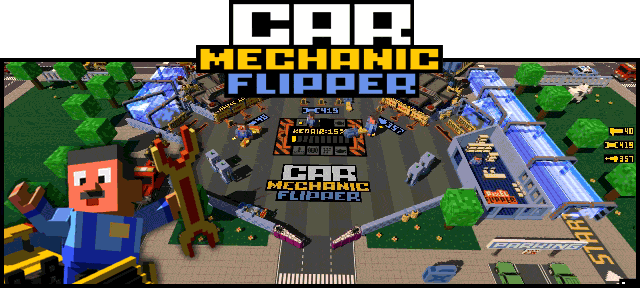 THE MORE MONEY YOU EARN ON FLIPPING THE CARS THE MORE YOU CAN INVEST BACK IN YOUR WORKSHOP TO IMPROVE IT.
GET ACCESS TO PREMIUM CARS AS A REWARD FOR HAVING BEST IN CLASS WORKSHOP.
ALL OF THAT NICELY PACKED AS AN OLD SCHOOL ARCADE PINBALL GAME WITH VOXEL LOOK AND FEEL.

THERE IS A WHOLE CITY IN THE TOP PART OF THE GAMETABLE WHERE YOU CAN GO TO TEST YOUR CAR. HIGH PACED FUN AWAITS. JUST DON'T GET CAUGHT BY THE POLICE.

COLLECT FUEL AND WHEN YOU HAVE YOUR TANK FILLED ENJOY DRIFTING AROUND THE TREES TO OPEN THE STORES.

VISIT THE STORES TO BUY TOOLS. YOU NEED THEM TO PIMP YOUR CARS IN WORKSHOPS.

FOCUS ON LEVELLING UP THE WORKSHOPS SO YOU CAN ACCEPT PREMIUM CARS FOR REPAIRS.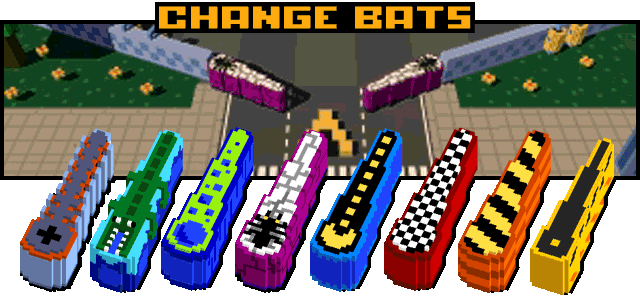 WHEN YOU MASTER THE GAMEPLAY IT IS TIME TO CUSTOMIZE YOUR TABLE. START WITH CHOOSING JUST THE RIGHT PINBALL BATS.

JUST START WITH VISITING THE VOXEL ZOO!